Opera House Cup News
Back
Get Your Gear Personalized!
June 26, 2023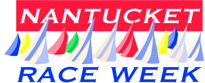 Partner with

AND

Get your logo'd Nantucket Community Sailing / Nantucket Race Week / Opera House Cup Gear at Team One Newport AND support Nantucket Community Sailing at the same time.
NCS has partnered with Gill to be the exclusive Marine outfitter for NRW!
We have also partnered with Team One Newport to get your Gill gear prior to NRW/OHC to have it embellished with either our logo and/or your boat name/logo.
Nantucket Community Sailing will receive 15% of the purchase price.
Here's how it works…Click here to visit the NCS Club store on the Team One Newport website. Choose the item and follow the instructions to order.
Please note your cost includes the item, $12 per embellishment as well as shipping. Note that orders must be placed by Friday, July 24th to guarantee delivery for NRW. Orders may be drop-shipped to the NCS office, 4 Winter Street, Nantucket, MA 02554.